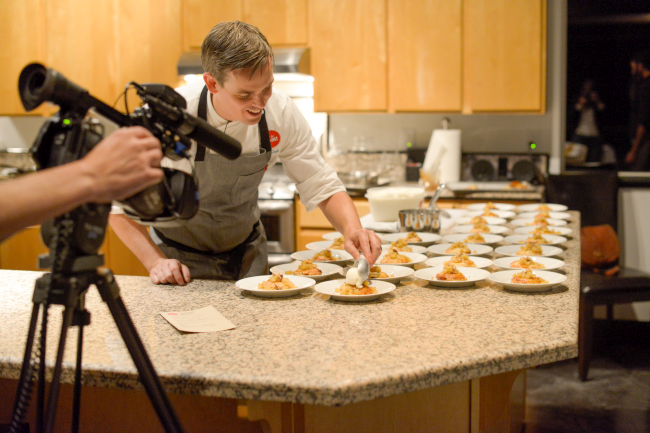 Last November, KSL did a story on Chef Tom. They came to a home where Tom was doing a pop-up dinner and took photos and video, as well as got comments from host Grant Smith. Photographer Katie Dudley was there to capture some shots of both Tom and the KSL crew at work.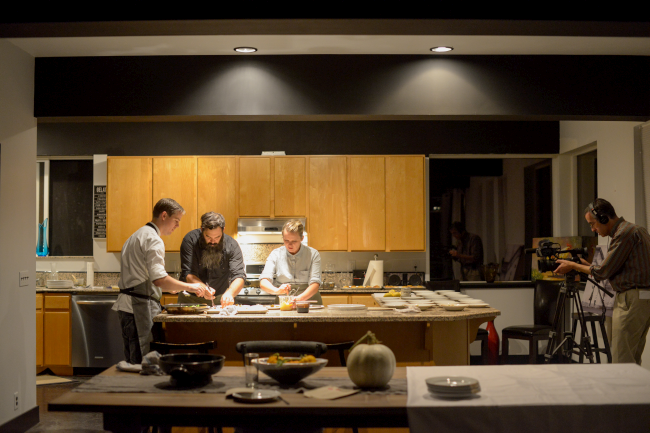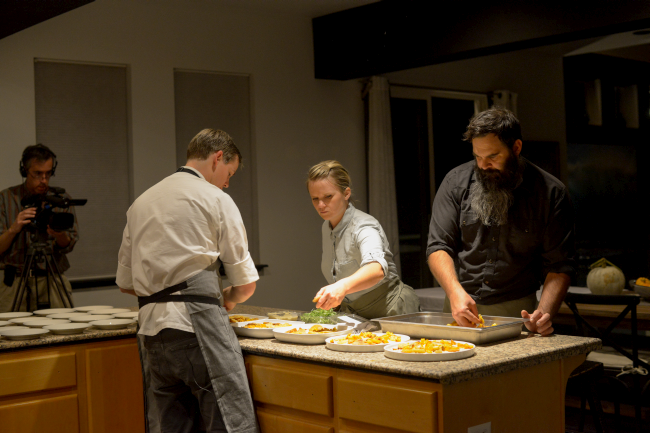 They also did a full interview with Chef Tom in his home, where he spoke about his "previous life" working in restaurants and as the chef de cuisine for the Grand America Hotel and what led him to build the Food Made by Tom business.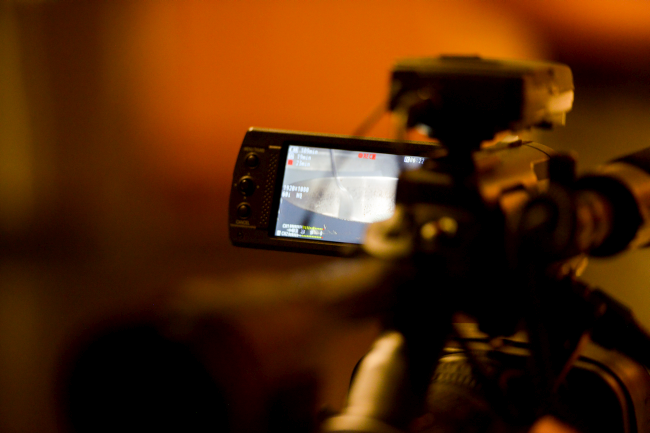 After an especially long day, he came home to a stressed out wife and a crying baby. When he held his baby, Alice, she just cried more and that's when Tom realized that maybe his daughter didn't know him. He decided to quit the business and stay at home for a while. Food Made by Tom slowly came about as he started having dinner parties at different locations, hosted by others and open to anyone interested (follow Tom's instagram account, @foodmadebytom, for up-to-date information about these pop-up-dinners). As things progressed, Food Made By Tom evolved into a full service catering company.
Working as a chef at night has given him the ability to spend the days with his children and offer them something he didn't really have as a child – quality time with their father. He is quoted as saying "It's the point in my life where I transition from taking to giving back. I think the one thing that I can do that's most productive is raise two kids that are gonna be valuable members of society."
You can read the full article here and watch the full interview below!